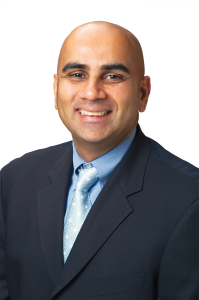 Dr. Munir Mandviwalla is Associate Professor of Management Information Systems at the Fox School of Business, Temple University. He is also the Executive Director of the Institute for Business and Information Technology. Dr. Mandviwalla has published articles on collaborative systems, social media, virtual teams, software training, peer review, globalization, and universal access and use. His most recent work includes studies of design science, social media strategy, broadband policy, and industry academic collaboration. His publications have appeared in Management Information Systems Quarterly (MISQ), Information Systems Research (ISR), ACM Transactions on Computer Human Interaction, Journal of Management Information Systems (JMIS), Journal of the Association for Information Systems (JAIS), Information Systems Journal (ISJ), MIS Quarterly Executive (MISQE), Decision Support Systems (DSS), Small Group Research, Communications of the ACM (CACM), and Public Administration Review.
His work has been supported by grants from the National Science Foundation (NSF), SIM Advanced Practices Council, Lockheed Martin, Bell Atlantic, IBM, Microsoft Corporation, CIGNA Corporation, Advanta Corporation, Lotus Development Corporation, and Lilly Endowment, Inc. Mandviwalla has taught the capstone course for the BBA in MIS at the Fox School, and the introduction to information systems course for the Fox School's MS Digital Innovation in Marketing, EMBA, and MBA programs. He has also taught executive education seminars on systems thinking for major firms such as NBCUniversal and QVC.
In 2000, IBM selected him for their Faculty Partnership Award in recognition for contributions to E-Business teaching and research. In 2002, The Claremont Graduate University recognized him with their Alumni Hall of Fame award. He received the Association for Information Systems Award for Outstanding Contribution to Information Systems Education in 2016. The students in the MS Digital Innovation in Marketing program selected him as Faculty of the Program in 2016.
Contact Munir at mandviwa@temple.edu or http://community.mis.temple.edu/mmandviwalla